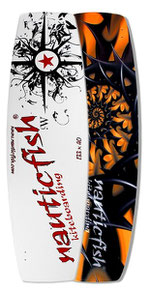 PRO VITO 133....now in stores
The Promodell is with its valuable technology, a board especially shaped for advanced riders, nevertheless it can ride from riders with any ability level...
The connection between several construction techniquesmake the moderat flexibility at tips and the necessary hardness in the centre of the board possible. Thus, it can reachs an ernormous speed and pop. The relation between the rockerline and the concave gives the Pro Vito a better control and stability in various watersurfaces. 
+++ Freestyle
+++ Double concave
+++ CNC wooden core
+++ Control
+++ moderat Flex
+++ very light